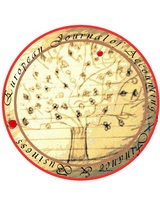 ISSN: 2344 - 102X
ISSN-L: 2344 - 102X
Our journal is currently indexed in the following databases:
Current Issue of our Journal

"Limba română are virtuţi complete, adică poate fi vehicol a tot ce se întâmplă spiritual în om. E foarte greu de mânuit. Prin ea poţi deveni vultur sau cântăreţ de strană. Limba română are toate premisele valorice pentru a deveni o limbă universală, dar nu ştiu dacă e posibil acest marş istoric." (Petre Țuțea)

Further information will be available on the website.